The first artificial canoe slalom course in Japan
Canoe Slalom Centre newly constructed in 2019 and located next to Kasai Rinkai Park, which offers an artificial slalom course -the first of its kind in Japan. The centre will host canoe slalom competitions for Tokyo 2020 Olympic and Paralympic Games. After the Games, we will hold domestic and international aquatics competitions, including canoe, and it will be the centre to raise athletes, and also offer the chances to join water activities, like rafting.
Courses
The Competition Course
It has about 200 metres in length, 10 metres in averaged width, 2% of incline in average.
The average water depth is 1.5 metres and height difference of the course is 4.5 metres.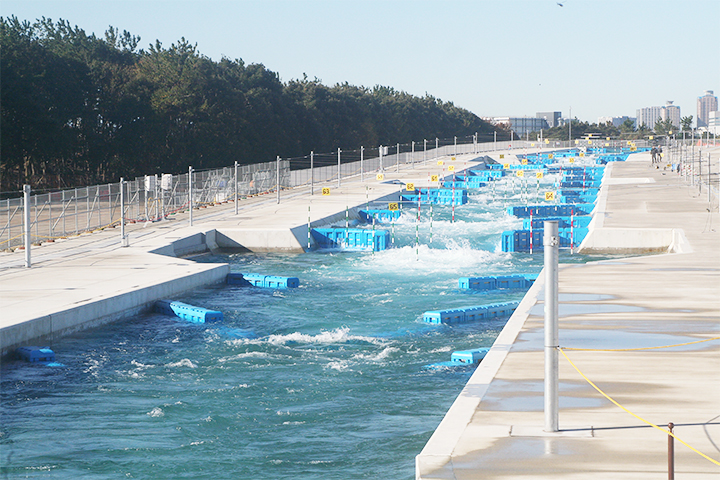 The Warming-up Course
It is about 180 metres long and the small pumps, which are set up at the bottom of the waterway, make flows.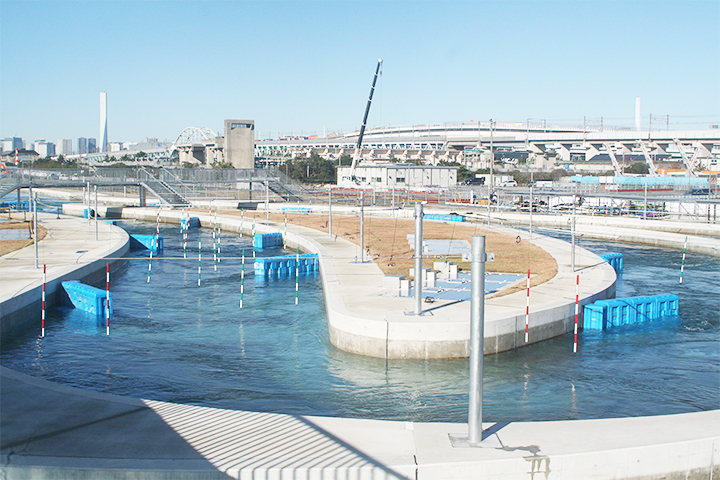 The Finish Pool
It is a pool for adjusting whitewater to be calm. We plan to offer water activities using this large calm pool after Tokyo 2020 Olympic and Paralympic Games.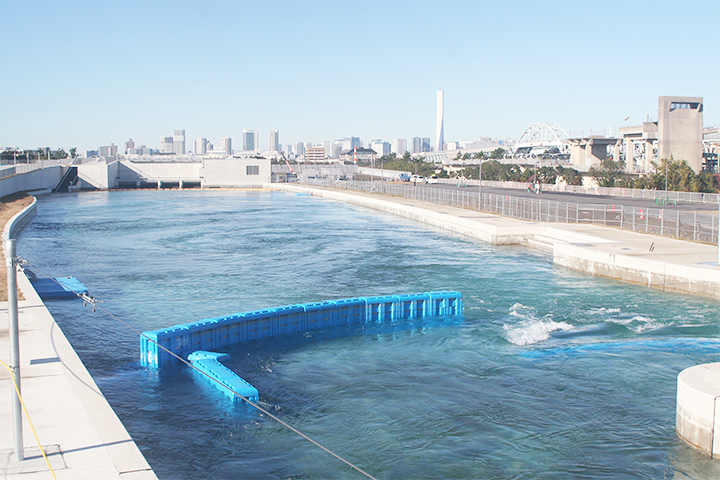 The Course Mechanism
Conveying water with huge water pumps
Three water filtering pumps maintain stable and continuous water quality of 18,000m3 tap water, which flows at the centre. The competition course is equipped with 4 pumping systems to pump up 4m3/sec for each pump.
Tokyo 2020 Olympic and Paralympic Games use 3 pumps out of 4 to convey 12m3/sec for each pump. With these pumping systems, the water at finish pool is pumped up to the starting point of the competition course.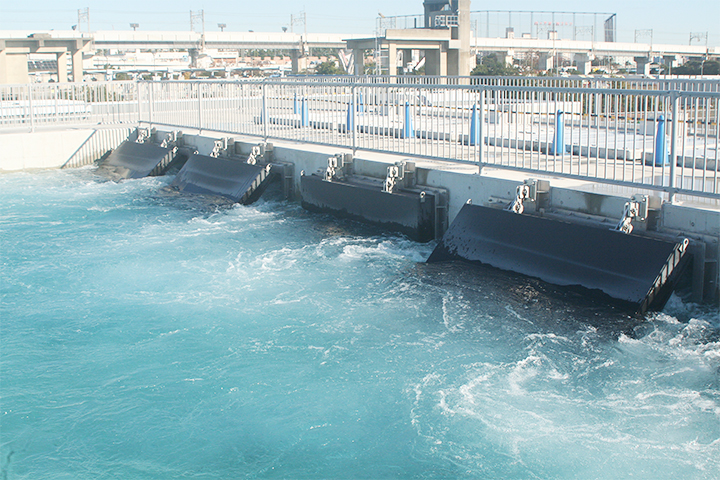 Adjusting water flows with obstacle blocks
The pumped-up water runs and generates whitewater by gravity at the competition course, which is 2 % incline in average. Obstacle blocks are located throughout the competition course. Complicated heaving of waves and whirlpools are generated by water running against obstacle blocks.